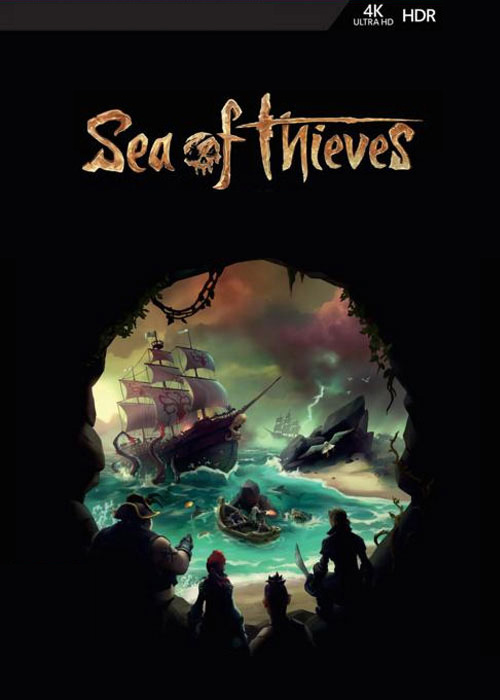 Sea Of Thieves Xbox Live Windows 10 Key Global
Platform:

Region:
Tags: ACT RPG
Stock: In Stock
Quantity:
Product Description
Sea of Thieves is an online cooperative action-adventure game set in a bright and colourful world of pirates, high seas and sea monsters. Seek treasures, fight skeletons, solve riddle, be a pirate legend.

Weigh anchor, hoist the sails, walk the plank, play the hurdy-gurdy? Sea of Thieves is a swashbuckling adventure on the high seas for you, your friends, and a bunch of random people whose ships you can try to plunder.

Team up with other ne'er-do-wells in a seedy pub and set out to look for loot and glory out on the high seas, chasing bounties or looking to cause ruckus with other sailors. The more voyages you complete and the more treasures you successfully bring back, the more your legend will grow, giving you access to even better quests, and even shinier loot.

Features:
* Unique visual design - Sea of Thieves with its very appearance makes sure you know it's not treating itself too seriously. It's bright, colourful, and cartoon-like
* Easy communication - SoT comes equipped with a proximity-based voice chat, to help you immerse yourself in the world and exchange choice words with your insubordinate crew
* Monsters - whether it's the skeletons, faithfully guarding the lost treasures, or krakens attacking ships, other players and your own crew's incompetence aren't the only threats to watch out for
* Extensive customisation - peg legs, eyepatches, moustache, scarves, bandanas and everything else you imagine a pirate would wear are available to the sailors who have gained enough gold
* Sea shanties - pick an instrument and play, the more of your crewmates join in, the more melodious your music will be, throw in a voice-chat singing and you're in for an immersive nautical experience

Be the FIRST to Write a Review! Give away surprise gift to one lucky user in the reviews per week.

Write a Review
The programe has been failed submitted to the system
The programe has been successfully submitted to the system